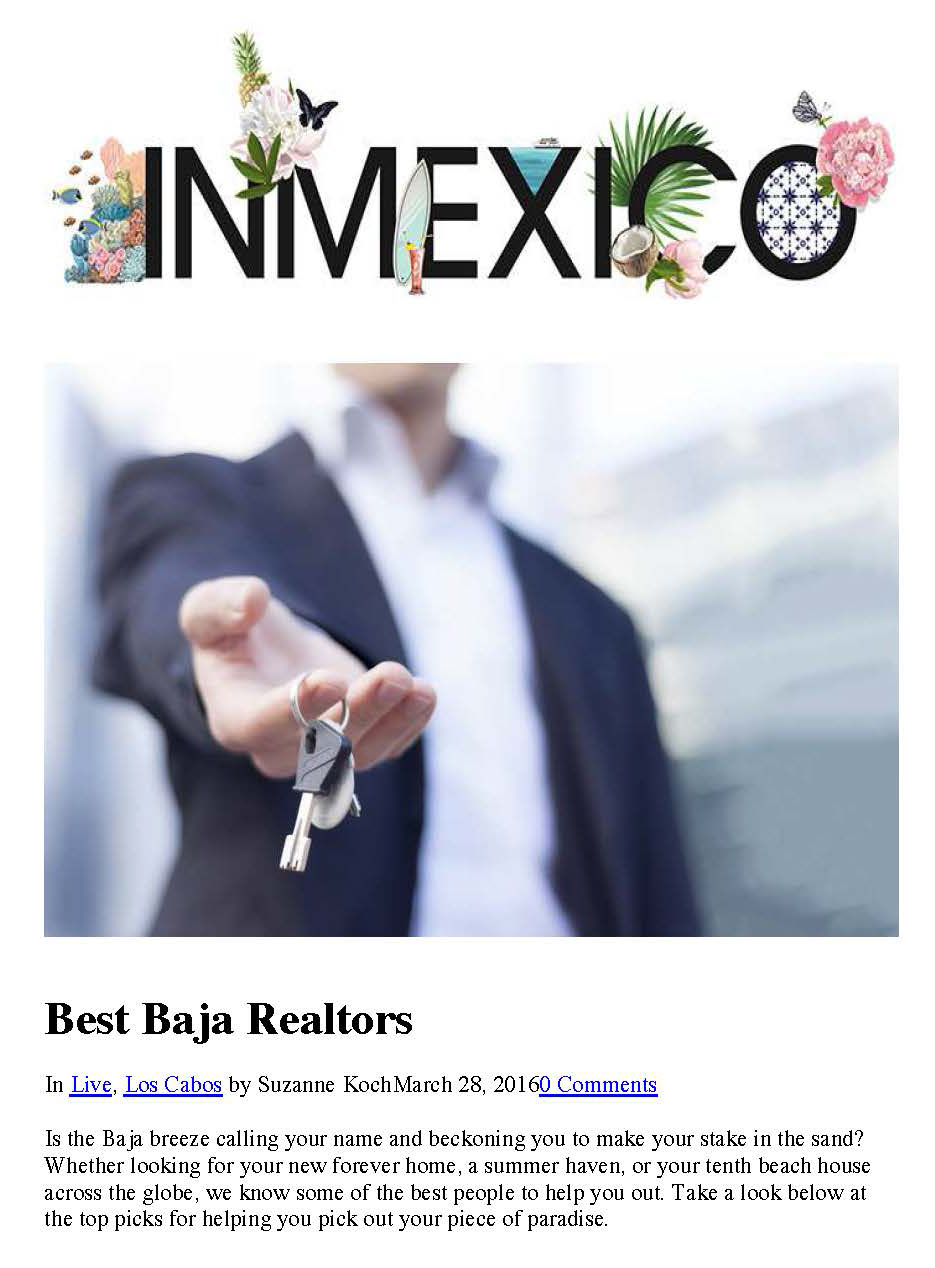 Best Baja Realtors
In Live, Los Cabos by Suzanne Koch — March 28, 2016
Is the Baja breeze calling your name and beckoning you to make your stake in the sand? Whether looking for your new forever home, a summer haven, or your tenth beach house across the globe, we know some of the best people to help you out. Take a look below at the top picks for helping you pick out your piece of paradise.
Julie Kershner, Sotheby's International Realty
Top Realtor in the Corridor, Top Realtor San Jose Del Cabo, Top Realtor Cabo San Lucas, Top Overall Realtor-Female
Julie currently holds the title of Certified International Property Specialist, Resort and Second-Home Property Specialist from the National Association of Realtors and is also an instructor for the National Referral Certifications from the International Consortium of Real Estate Associations. She is also a member of FIABCI, the International Real Estate Federation and recently served as President of the Association of Mexican Real Estate Professionals.